Solution 1 - Make sure you're using the correct login details
You will always use the current email address and current password for your GameHouse account in which your games are in.


If you're not sure what your password is, you can reset it by using the

Forgot Password

option located at the top of the home page.

Solution 2 - Check the game is in your My Games list
Check your My Games list and if your game isn't there, please contact Customer Support for further help.

Solution 3 - Sign out and clear cookies
1. Sign out of your GameHouse account from the website

2. Also sign out from the game window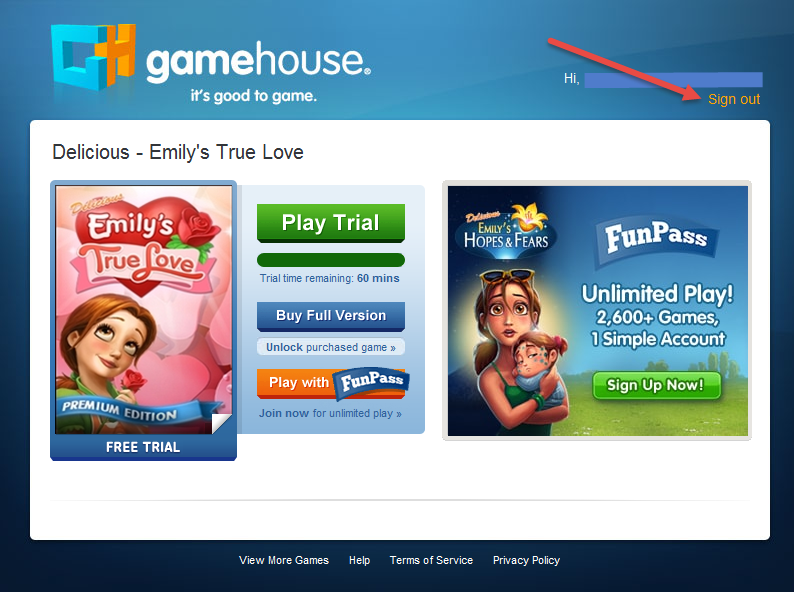 3. Uncheck the Remember Me box in the game window
4. Clear your browsing data/internet cookies - click here for instructions

5. Uninstall the game completely from your computer
6. Re-download the game through your My Games list
7. Unlock the game again (if prompted to)