Select games you want to save for later!
On all game pages, there is a heart icon. Select this heart so the game will be added to your My Favorite Games list.
This way if you come across lots of games you want to try, but can't download them all at once, they will be saved in this list so you can come back later and try them out!
Once you've played them, you can remove them from your list also.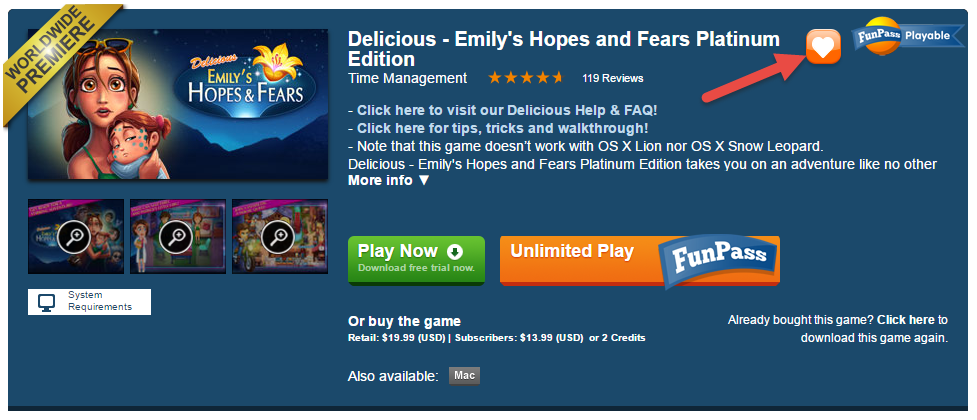 You can find your My Favorite Games in the My Profile section of your GameHouse account, right underneath your purchased games list.

Any further questions? Please contact Customer Support as they're always ready to help!