Solution 1 - Clear cookies (FunPass players only)
1. Sign out of your GameHouse account from the website

2. Also sign out from the game window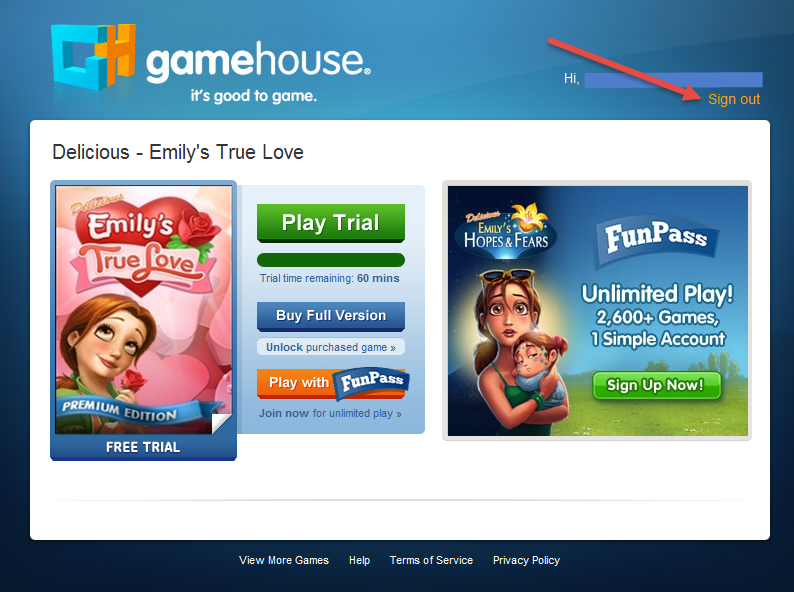 3. Uncheck the Remember Me box in the game window
4. Clear your browsing data/internet cookies

5. Use the following link to access our website again - http://www.gamehouse.com/?ghu=true
6. Go back to the game window and try unlocking the game again via the Play with FunPass link

Solution 2 - Add the game to your security software's allowed list
For detailed instructions on how to do this, click on the name of the program you use
Note: If you're running two or more firewall programs, disable the secondary firewall and configure the primary firewall using the instructions above.


Solution 3 - Reset your web browser by clearing temporary files and security settings

Solution 4 - Change the installation folder
1. Click on Windows Start menu and type in the search box Run and hit ENTER.
2. A small window should open. Type in Appdata and hit ENTER on your keyboard.
3. Double click on the Local folder, then locate com.gamehouse.acid and double click to open this.
4. Delete the file called params.dat
5. Once params.dat is removed you can choose the folder to install the game and this should now solve the issue you're experiencing.